As the exclusive launching platform for Jeerclub, AlienSwap will provide a special NFT minting campaign for our community users, offering a unique image selection mode for every Jeer enthusiast.
JEER's initial supply: 1000 tokens, all to be issued through 0 Gas Free Mint on
AlienSwap
.
Additionally, users will be able to enjoy 0 Gas trading on
AlienSwap
.
Below is the guideline for participating:
1、Participating method:
Users can participate in the event by obtaining a 10-digit code.
Here's how you can get the code:
Follow the official media channels of Jeer and AlienSwap, such as Twitter, for irregular distributions.
Note: Each participating address can only bind one Code and mint one JEER NFT.
2、Selecting NFTs and Mint:
Users with the code can participate in the campaign from
0 Gas Mint Page
- Hot Collections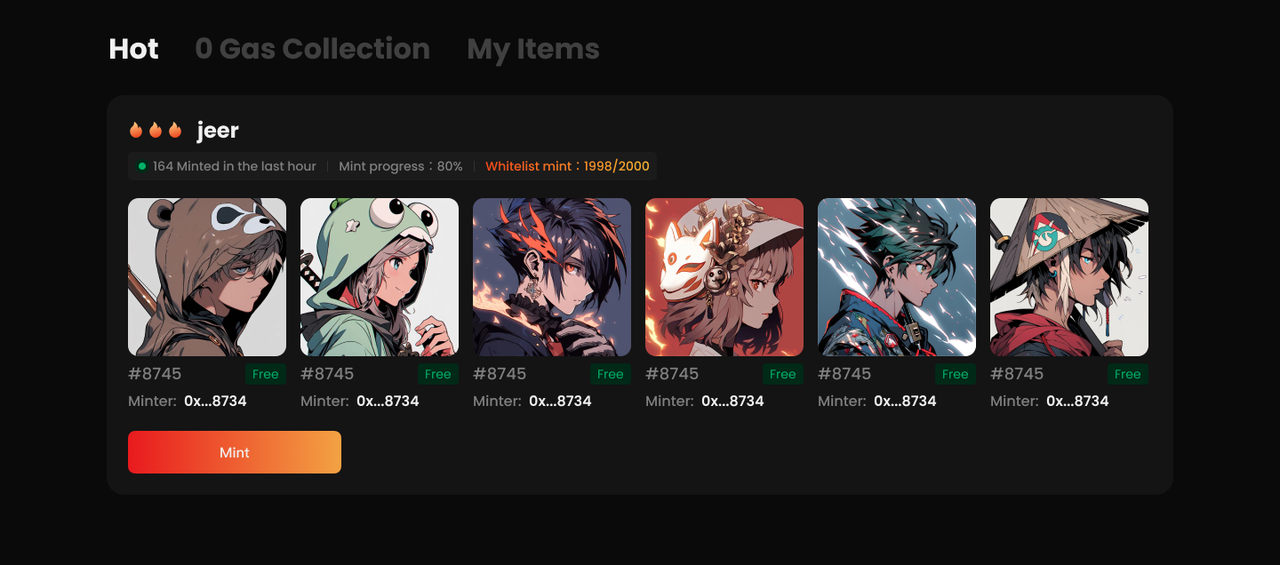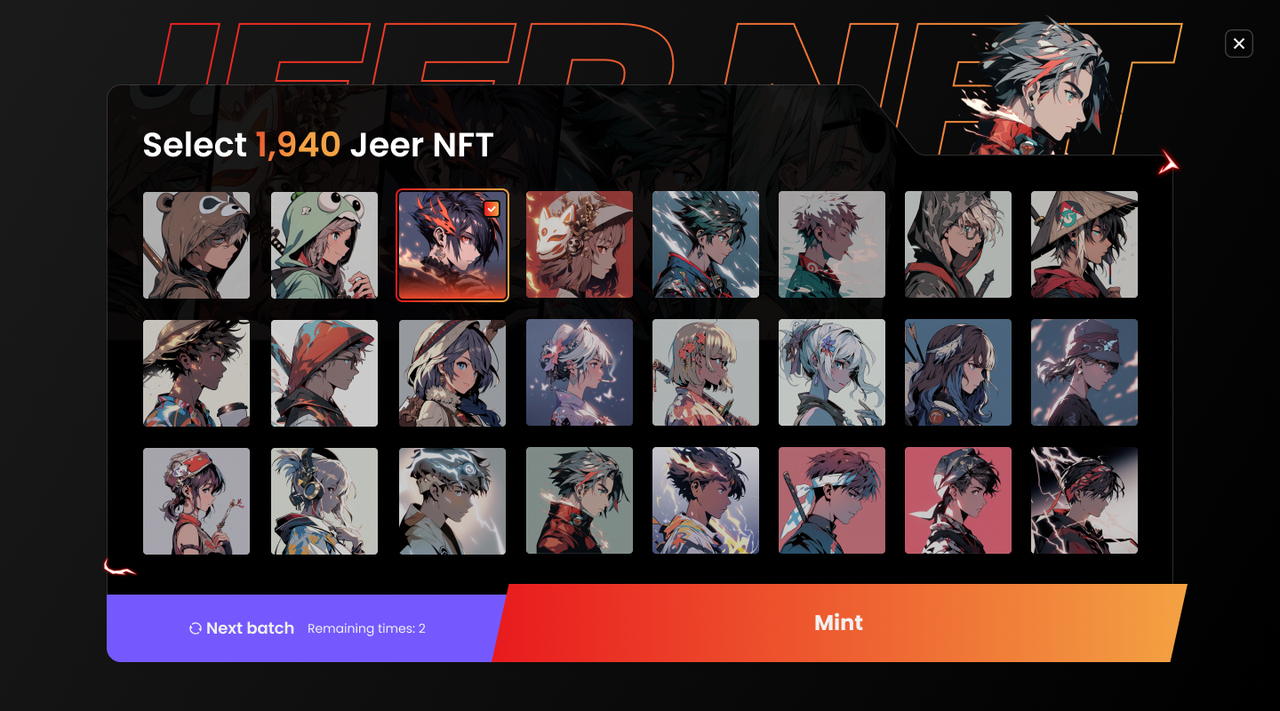 In each batch, 24 images will be displayed. When you hover your mouse over an image, it will turn into a magnifying glass, and you can click to view the larger version of the image.
You can also click the left and right arrows or use the left and right arrow keys on your keyboard to browse through the images. Once you have selected the desired image, you can click "Mint this!" to proceed with the minting process.
If there are no desired images in the current batch, you can click on the "Next Batch" button located in the bottom left corner of the page.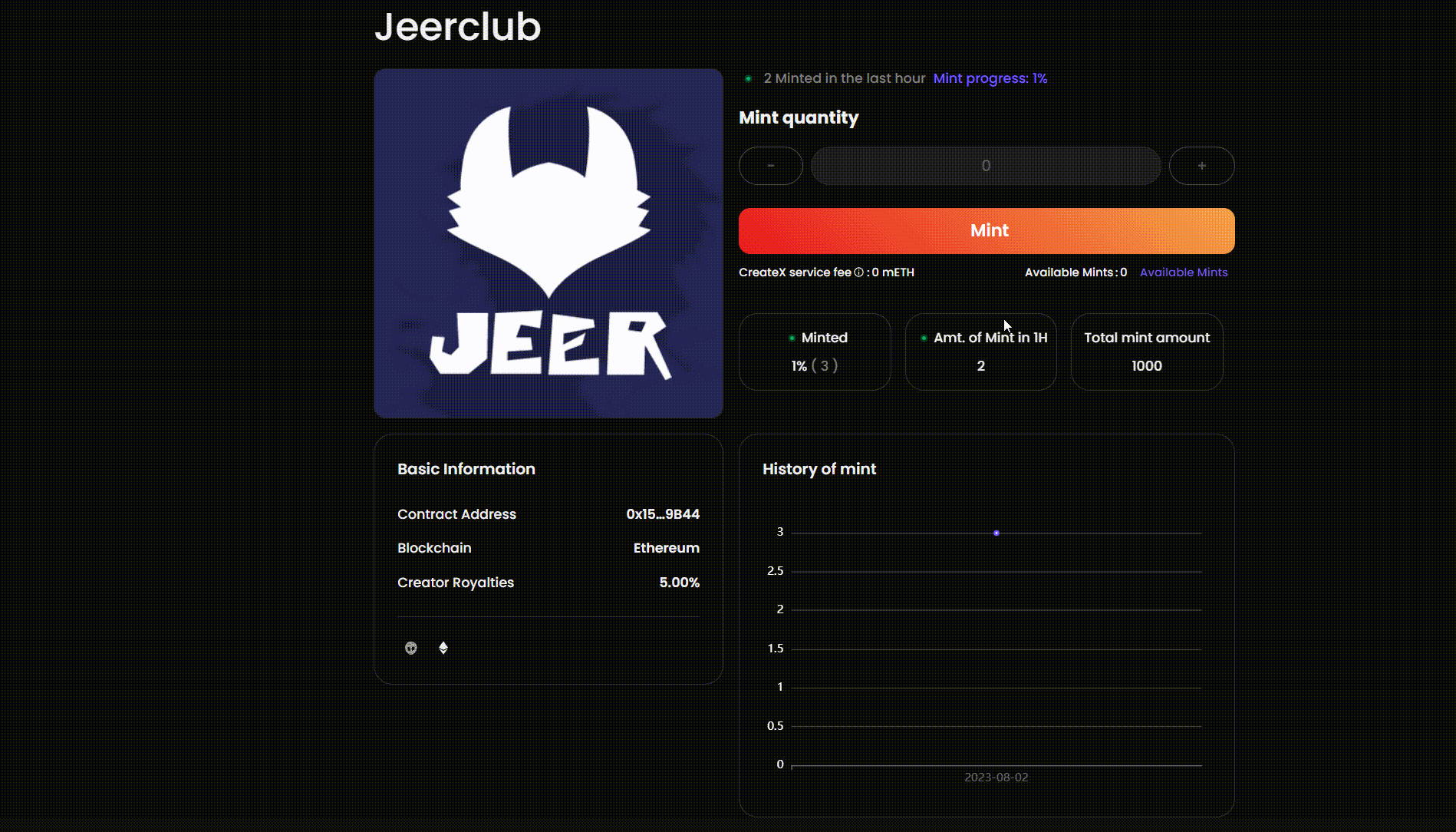 Note:
The "Next Batch" button can be used 3 times per day by default, and after using all the chances, users can get 1 additional chance by sharing on Twitter. Therefore, users have a total of 4 chances to select images every day.

The refresh chances will reset daily. If you don't find suitable images at the moment, you can continue selecting the next day. However, please be aware that the NFT quantity is limited, so it's first-come, first-served.