AlienSwap has recently launched the 0 Gas Mint section, where users can access it through the top left corner of the AlienSwap official website's homepage. In this section, users can enjoy 0 Gas minting of high-demand NFTs and explore the limitless possibilities of NFTs.
Step 1: Get free mint times
By clicking the "0 Gas Mint" button, you can exchange your ETH in your wallet at a 1:1 ratio for mETH, which will grant you 0 Gas minting opportunities.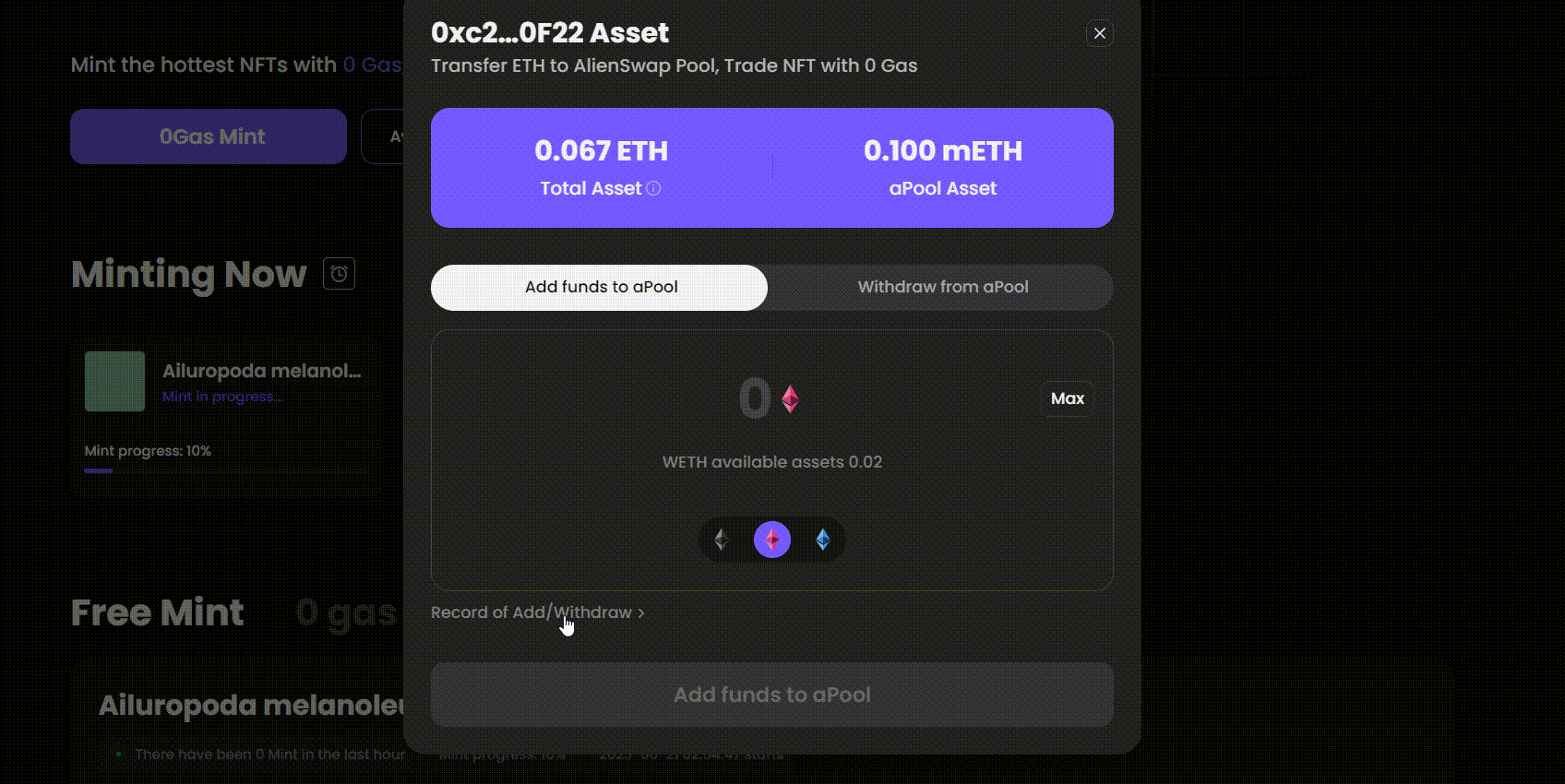 After adding funds to aPool, user can go back to Zero Mint page and refresh once, available mints will be displayed as below:
Note:
mETH is mirrored currency used for AlienSwap's MirrorMarket, and it can be exchanged for ETH at a 1:1 ratio;

Each deposit of 0.02 mETH grants you one free minting opportunity, with no limit;

Transfer history can be viewed from bottom-left corner of transfer page;

By inviting friends and having them transfer an amount greater than or equal to 0.02 mETH, you can earn an additional free minting opportunity, with a maximum limit of five times.
Example: David personally transferred 1 ETH and invited 8 friends, out of which 7 friends transferred ≥ 0.02 mETH. In this case, David can receive a total of 1/0.02 + 5 = 55 minting times.
User has to pay gas fee when withdrawing mETH, and each transfer requires an audit, which typically takes place within 6 hours.
Step 2: Free Mint mNFT
User can enter collection detail page from "Minting Now" or "Free Mint".
Note: The minting fee is 0.0001 mETH per NFT minted.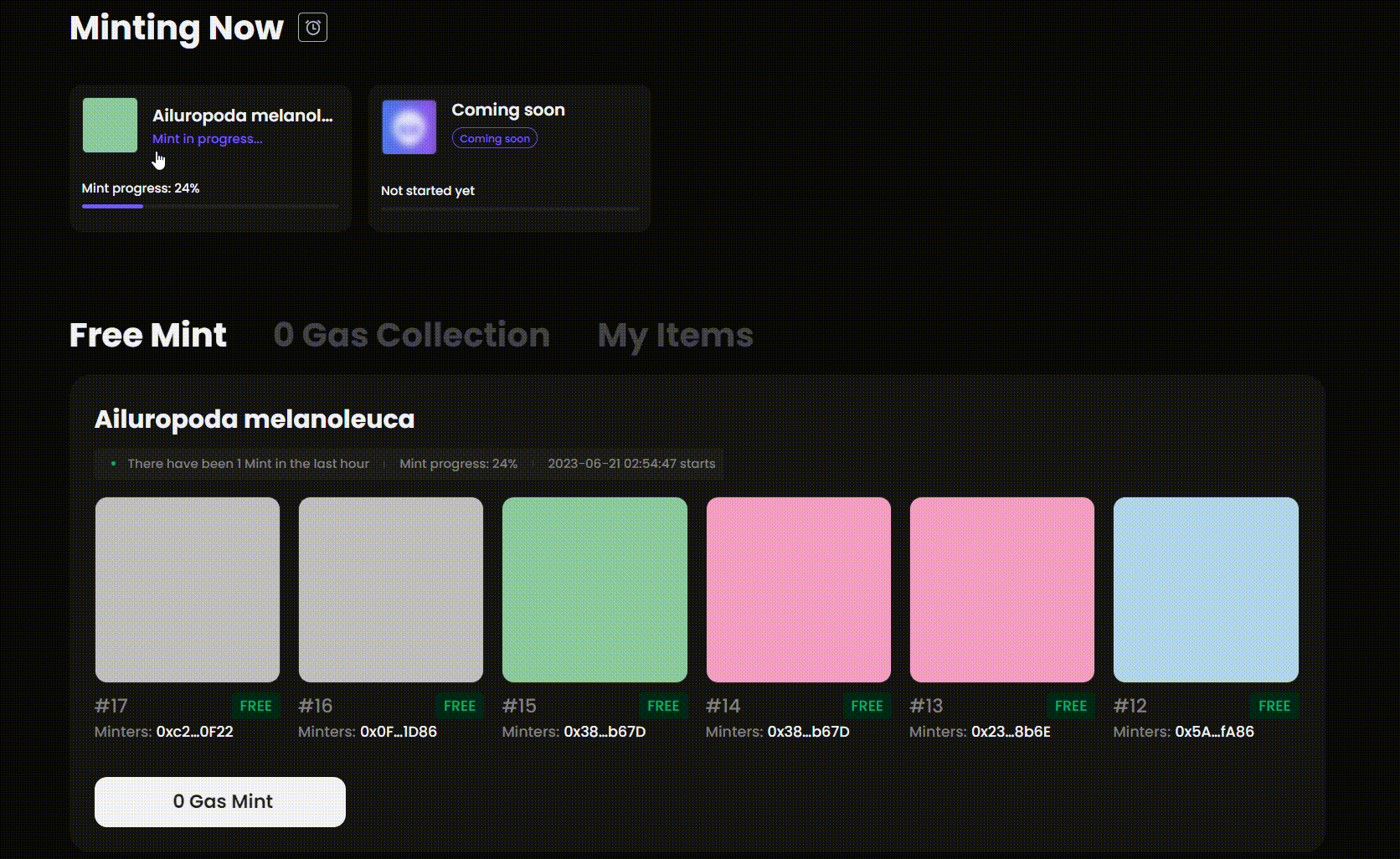 User can check the NFTs they minted from "My items".