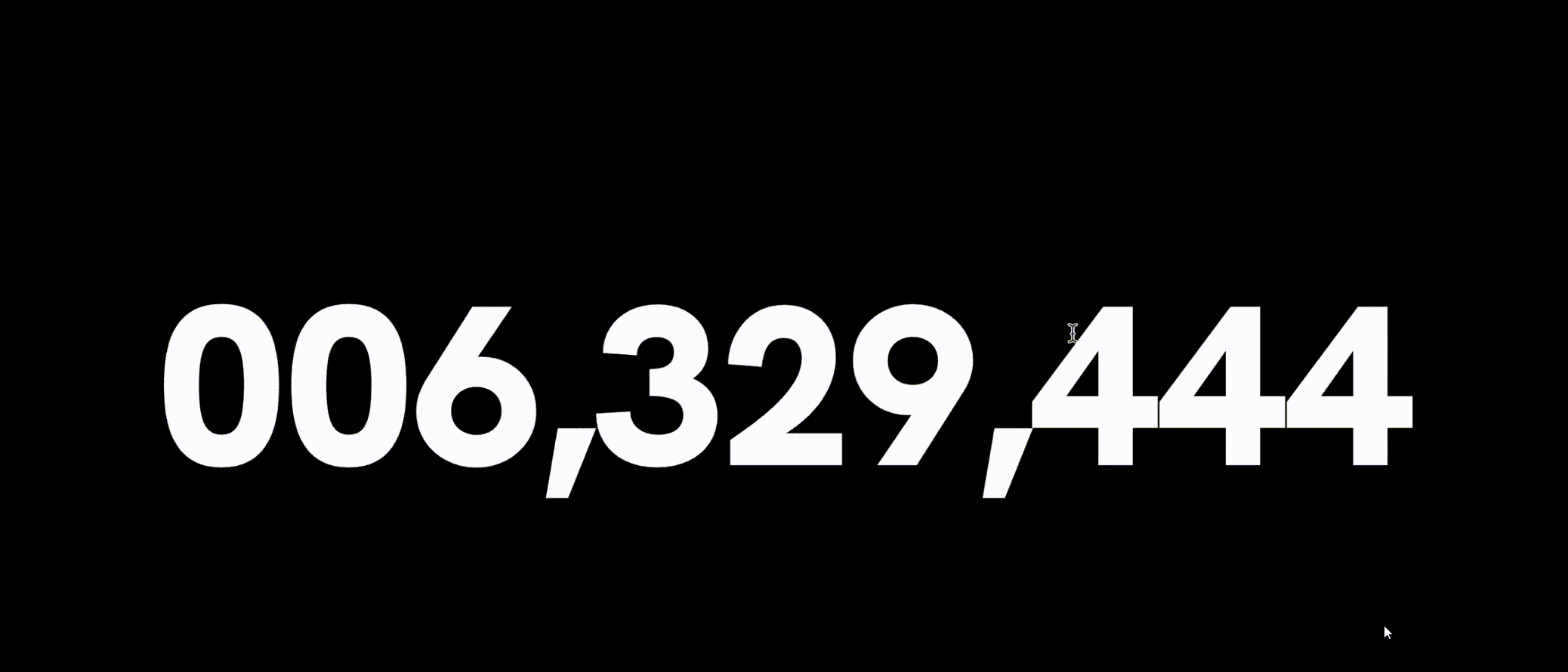 Campaign Process:
Step 2: Drag and drop the desired NFT from the collection on the right side to the target location where you want to place it.
Attention: The order of NFTs is listed NFTs → unlisted NFTs; Listed NFTs are arranged based on their listing price.
Only listed NFTs can be dragged and placed.
Step 3: For successful pinning NFT, you will receive one ticket (each address can only get 1 key by pinning NFT). After pinning, you can share the page or invite friends to participate together on the same page.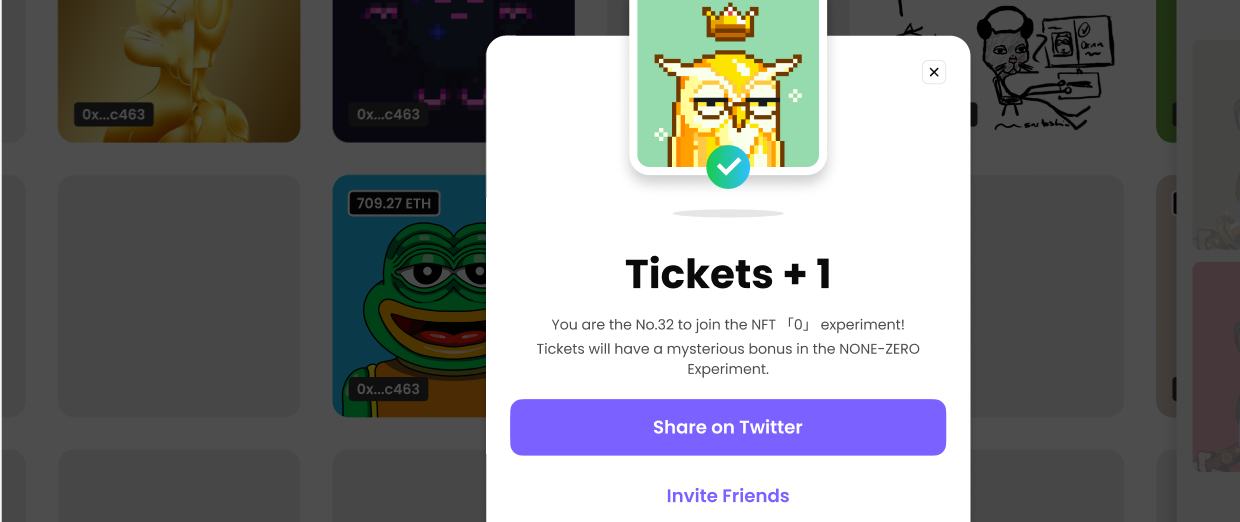 Step 4: Confirm the position of pinned NFT on the canvas and continue adding more.
The gray color indicates that the grid is currently unoccupied. The top-left corner of the image shows the red color for your own NFT's listing price, while other listings are shown in black. The bottom-left corner displays the address of the NFT holder.
If the selected position is already occupied, you can drag and drop it to the nearest available position.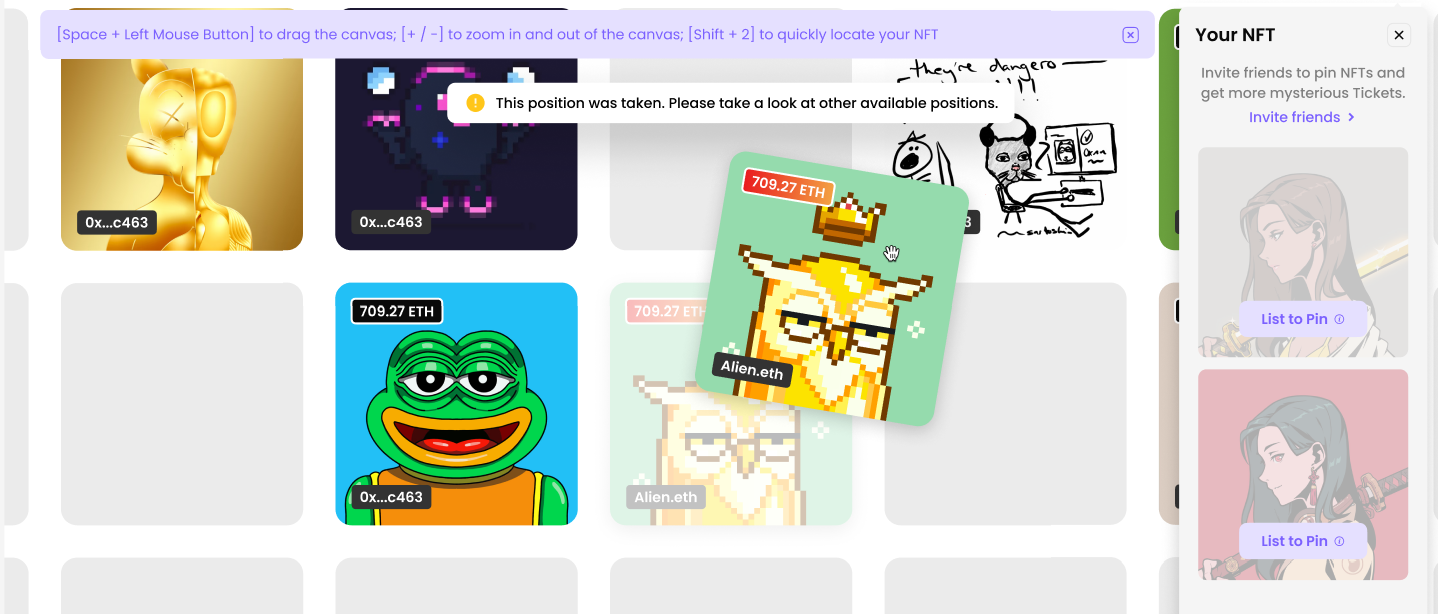 [Space+left mouse button] to move the canvas; [+ / -] to zoom in or out of the canvas;
[0] to quickly restore the default canvas size; [shift + 2] to quickly zoom to the location of your own NFT;
If there are no more NFTs available for further pinning, you can proceed to the main site from the right side of the page to trade and list your NFTs.
Each address has a maximum limit of 10 pins. Once you reach the limit, you can continue earning tickets by inviting friends to participate.
Once the current canvas is filled up, you can follow the on-screen instructions to proceed to the next canvas;
The bottom left corner of the page displays your key count, current ranking, and total ranking.
Explanation of keys:
1. Each address can earn 1 key by pinning NFT on the canvas;
2. Users connecting with
OKX Wallet
will earn an additional key;
2. Users can earn additional keys by inviting friends to place NFTs on the canvas. For each invited friend who places an NFT, you will receive 1 key. There is no limit to the number of keys you can earn through friend invitations;
3. Each invited friend, regardless of how many NFTs they place, will only earn the inviter 1 key.
Example: If David places 8 NFTs himself and invites 12 friends, with 11 of them participating in the campaign and placing NFTs, David will ultimately receive a total of 12 keys (1 + 11).