AlienSwap simplifies the process of listing NFTs across various marketplaces with just one click. With our bulk-listing feature, you can conveniently sell multiple NFTs in one transaction. Trust us to make your NFT sales experience seamless.
Sell single NFT:
1. Go to the Portfolio page: https://alienswap.xyz/portfolio
2. Select the NFT you want to sell and press "List now"
3. Set the market and place you want to list on and sign for your listing.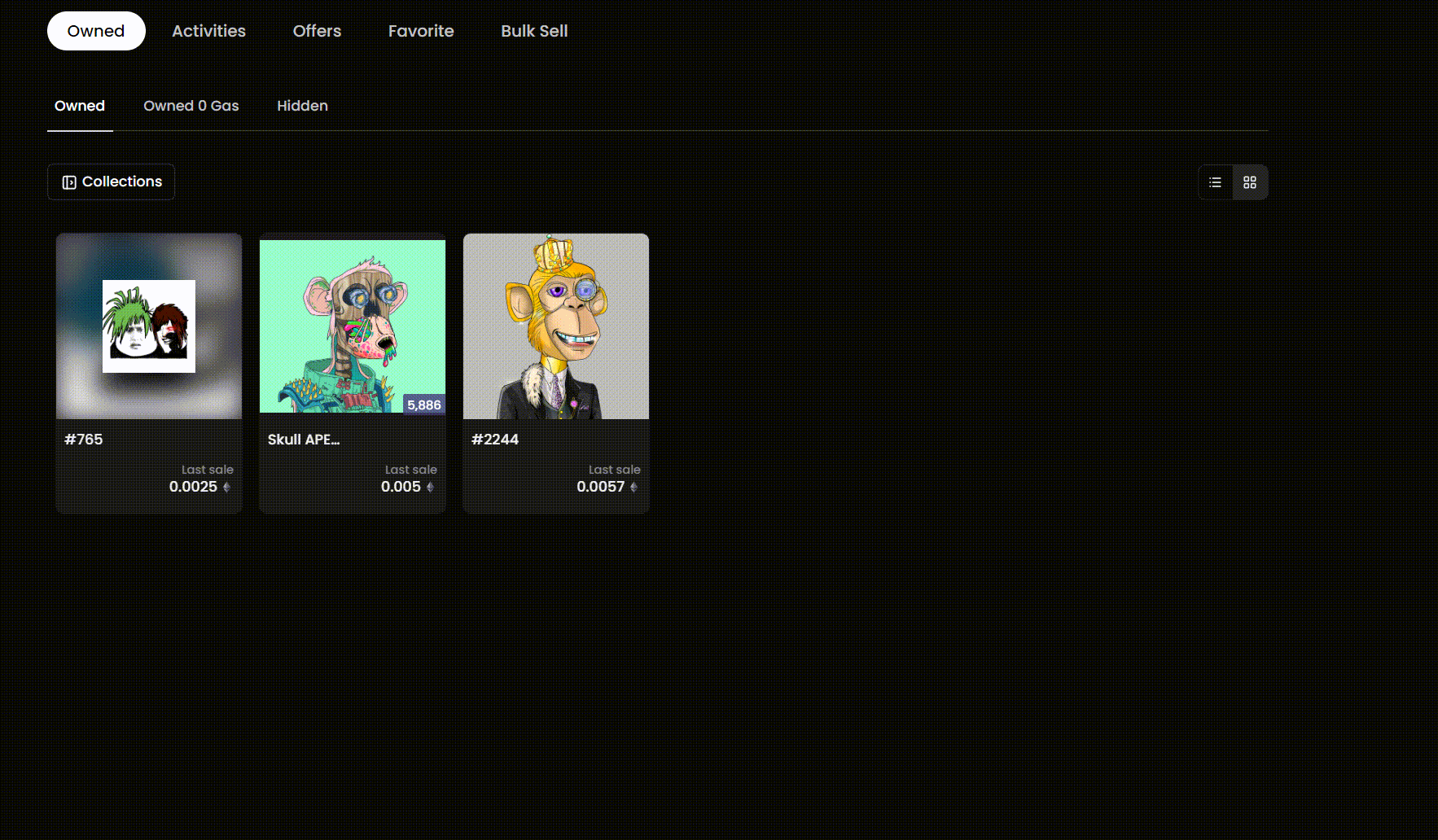 Sell multiple NFTs:
1. Go to the FlashSell page:
2. Browse through your collection and choose the NFTs you want to put on sale.
Next, If you wish to Bulk listing, click Set All for the NFT to list at the same profits across multiple marketplaces.
3. Once you've confirmed the List Price, click List x Items. If this is your first time listing an NFT, you will need to sign Approval Fees for each marketplace. This enables trading and transfer permissions between the NFT collection and your wallet. Kindly remember that Marketplace Fees differ for each marketplace.
4. Wait for Approval: Wait for the transaction to be approved by the network. After the transaction is approved, your NFT will be listed on AlienSwap's marketplace for sale.
5. Once all the approvals have finished, you'll need to Sign for listings on each marketplace.For this case, we have signed for a listing on AlienSwap.
After all listings have been signed, you can press Flash Sell ****to manage each individual listing under My Items.